PayPal.me – What You Need To Know & How To Get Started
How Does PayPal.me work?
All you have to do is sign up for a PayPal.com account which is free, if you don't already have one.
When you get to PayPal.com, select Personal Account even if you have a product to sell.
Then click Continue and finish filling out the form and you will be set up and ready to go, to use the PayPal.me service.
Now that you are set up with your PayPal.com Personal Account then go to PayPal.me.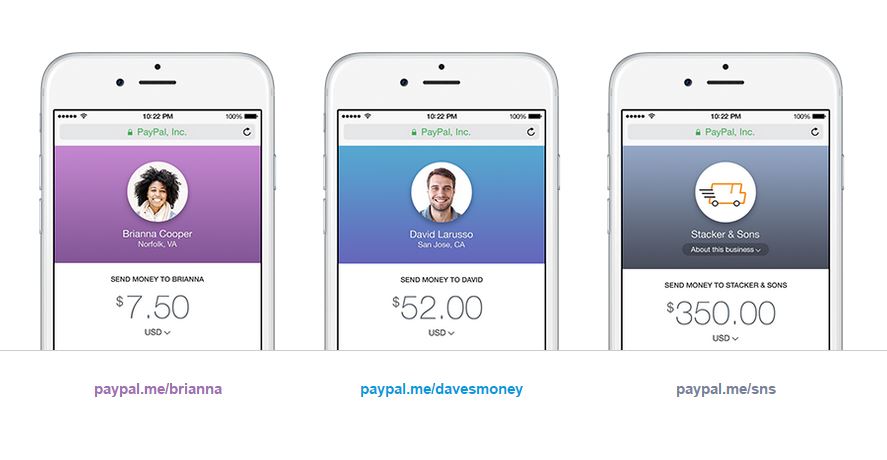 Once there, you click on Get Started. You will be directed to a page like the screenshot below.
All you have to do is make your own personalized unique link.
After that, you will put in your PayPal.com account information to link your unique PayPal.me link with your PayPal Personal Account.
When you make your link, you have to choose one that is personalized to you or it may already be taken.
If that is the case, just make it something else that will help you remember what the link is for.
Once you fill out your PayPal.com information on the next page, you will be directed to the page below.
On this page you can upload your picture, so that people know that the payment request is coming from you.
If you are sending money, click Friends or Family. For us however, we want to click on Goods & services.
This will allow us to get paid instantly through our link. If for some reason you want to change your link, you can do so on this page, as this will be the last time you can change it.
Once your link is set and ready to go, now you can share your very own PayPal.Me link (paypal.me/YourName).
It is this link that you will give to your customers and they can send you money for any service or product that you have for sale.
It is with this link that we will find out in this exclusive report, many ways to get paid online.
What makes this better than the old way to send money through PayPal.com is that your customers don't have to know your email address or mobile phone number, or even have the PayPal app to send you money.
Now all they have to do is click or tap on your link, go to your PayPal.Me, type in the amount, and send the money.
If you have your own business, then you also have the option to set up a PayPal.Me/YourBusiness and get paid quickly for the goods or services you sell.
With the business account however, you can only choose the Goods & services payments option.
You don't have to do that however, for what we are doing, we just want a way to get your customers to purchase through your link, and you will get paid instantly.
So for now, you will choose the personal.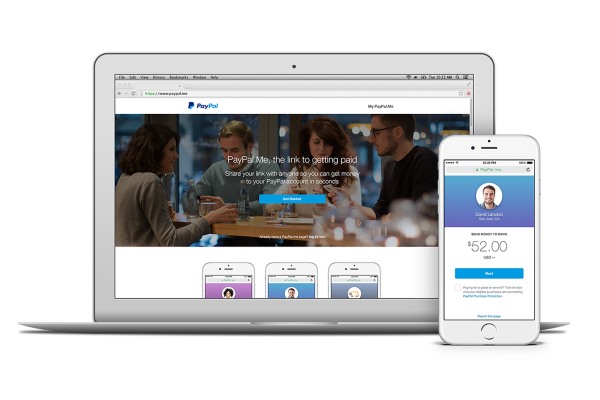 Your Unique Link
When it comes to your link, you can have it for long as you want, and it will
never expire.
You do want to be choose your personalized link carefully, as you can't change it once you have created it.
You can turn your link on and off whenever you choose to do so.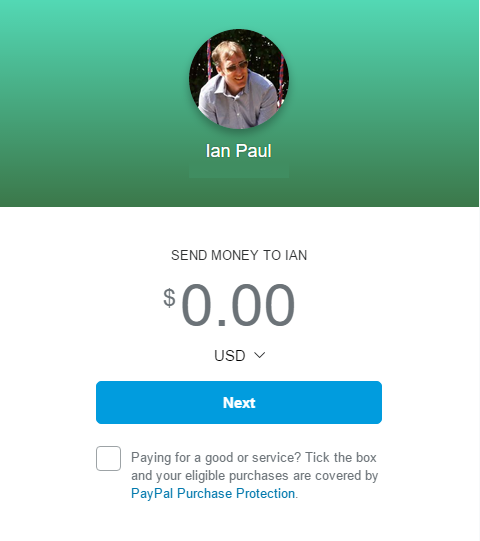 Make sure not to use anything offensive or derogatory, or else your account can be suspended, so keep it clean and use something that reflects the purpose of what you are using your link for.
Another thing you need to be aware of is that you only get one active link per PayPal.com account.
You can however make this link active or non active whenever you want.
You don't need a bank account to use this service, but you'll need to link your bank account or debit/ credit card in your PayPal.com Personal Account, to send money or withdraw the money you receive.
If you have your bank account linked to PayPal account, then you can transfer the funds instantly to your bank.
Since the money goes straight to your PayPal account, you can log on to find out what your balance is.
This will be the same as any other PayPal transaction.
You can also log on to your PayPal.me account to check your balance.
When you set up your PayPal.Me link as a "Friends & Family," it's free for you to receive money from people in your same country.
If you choose the Goods and services option there is a standard PayPal fee of (2.9% + $0.30)
If the person paying you back with the "Friends and Family" option, then chooses PayPal Purchase Protection, the payment then becomes a "Goods and Services" payment and you'll have to pay the standard PayPal fee.
https://auctionessistance.com/wp-content/uploads/2015/09/paypal.me_.jpg
350
600
Ricky Pinedo
https://auctionessistance.com/wp-content/uploads/2014/12/AuctionEssistanceLogo.gif
Ricky Pinedo
2015-09-12 19:32:52
2015-09-20 19:08:28
PayPal.me - What You Need To Know & How To Get Started